Feature: Ghana's Design Scene Hails From The Future: Mohammed Blakk
This feature on Mohammed Blakk and the creativity in Ghana's fashion space, originates from afrosartorialism.net. Kindly take note,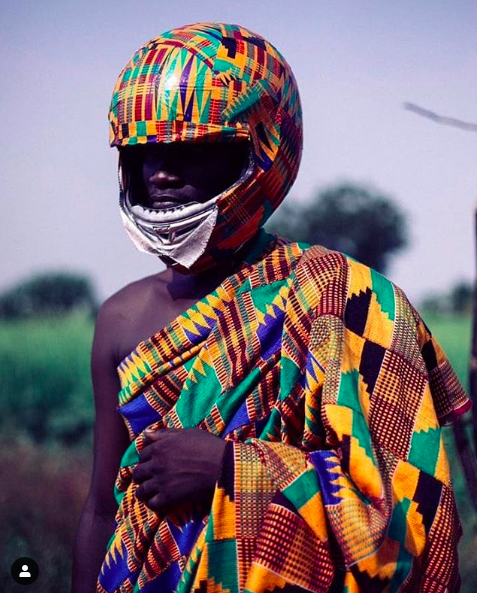 Mohammed Osumanu, 29, is a fashion stylist, designer, and artist from Accra who describes himself as as "a guy determined to push African art and fashion beyond boundaries".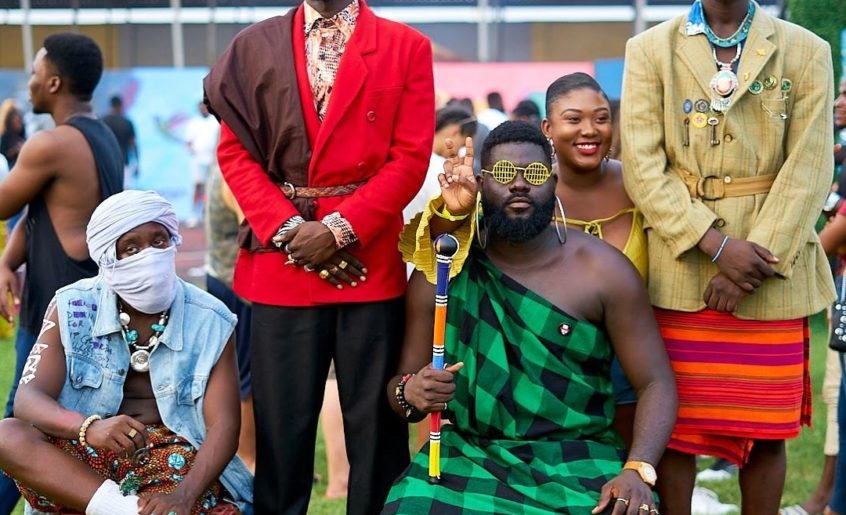 The surrealist aesthetic and sartorial evocation of colonial and pre-colonial histories are Mohammed's tools to bring to life the
afrofuturist
narrative that defines his creative vision.
The "story of circa 2035", as he calls it, is a vision of Africa in another future. The story inspired the "Afro Psychonaut" shoot for the album of the Ghanaian band spc.gh.st. The series of photographs posted on social media capture an outdoor scene of men and animal, depicting Ghanaian identity as a constant that has withstood historical changes and technological evolution.
The two men and woman wearing helmets stand by the side of an unpaved road in the midst of bush and trees. One of them is draped in kente – the Asante strip-woven cloth and one of the principal symbols of Asante identity and Ghanaian culture. In some of the pictures the figures are standing next to a donkey. The body language of the afronauts expresses discipline and pride, and the kente-wearing man's firm grip on the donkey's collar suggests leadership.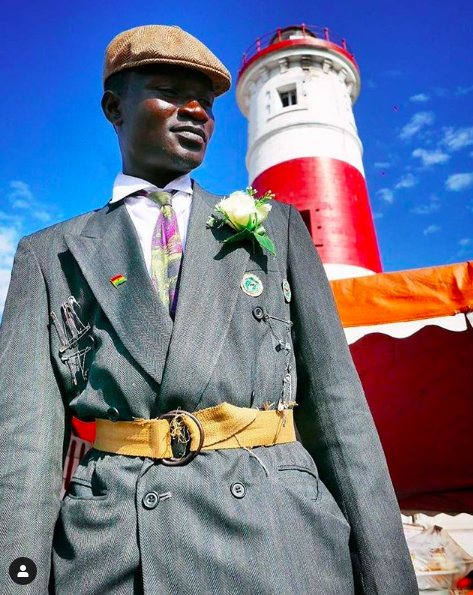 In our interview, Mohammed discloses the narrative underpinning this shoot as follows: "Africa hasn't been influenced by foreign culture; it has adopted sustainable methods of farming, energy consumption, architecture etc., and survives the Internet age".
The isolation envisioned in this afrofuturist scenario seems to shield Africa from outside attacks, ensuring the preservation of cultures and identities that Mohammed looks to when creating his styles. He names Kwame Nkrumah and Thomas Sankara as his icons and "many African tribes like the Maasai, Fulani, Tuareg and Zulu" as his style inspiration. African cultural consciousness is therefore the backbone of his practice and the viral message he spreads online and in real life.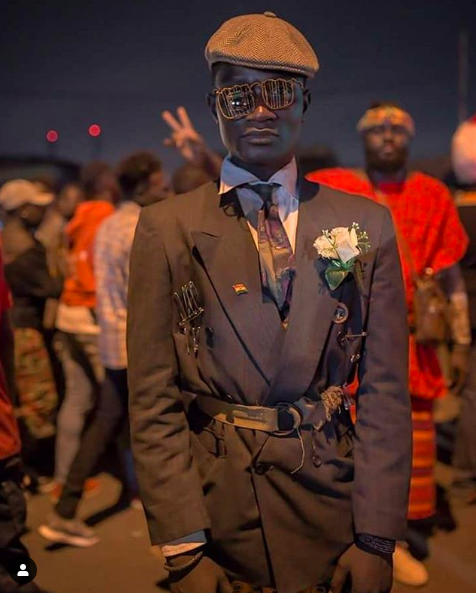 Mohammed belongs to the new Ghanaian design scene that promotes innovation through collaborations across the arts and a strong emphasis on cultural heritage and knowledge of local traditions and African histories.
Represented at events such as Chale Wote Festival, this scene counts notable figures, such as fashionable DJ
StelooLive
, artist/musician JoJo Abot, stylist/director
Papa Oppong Bediako
and artist
Serge Attukwei Clottey
, whose use of fashion influence new ways of imagining and expressing national identity and pan-African pride.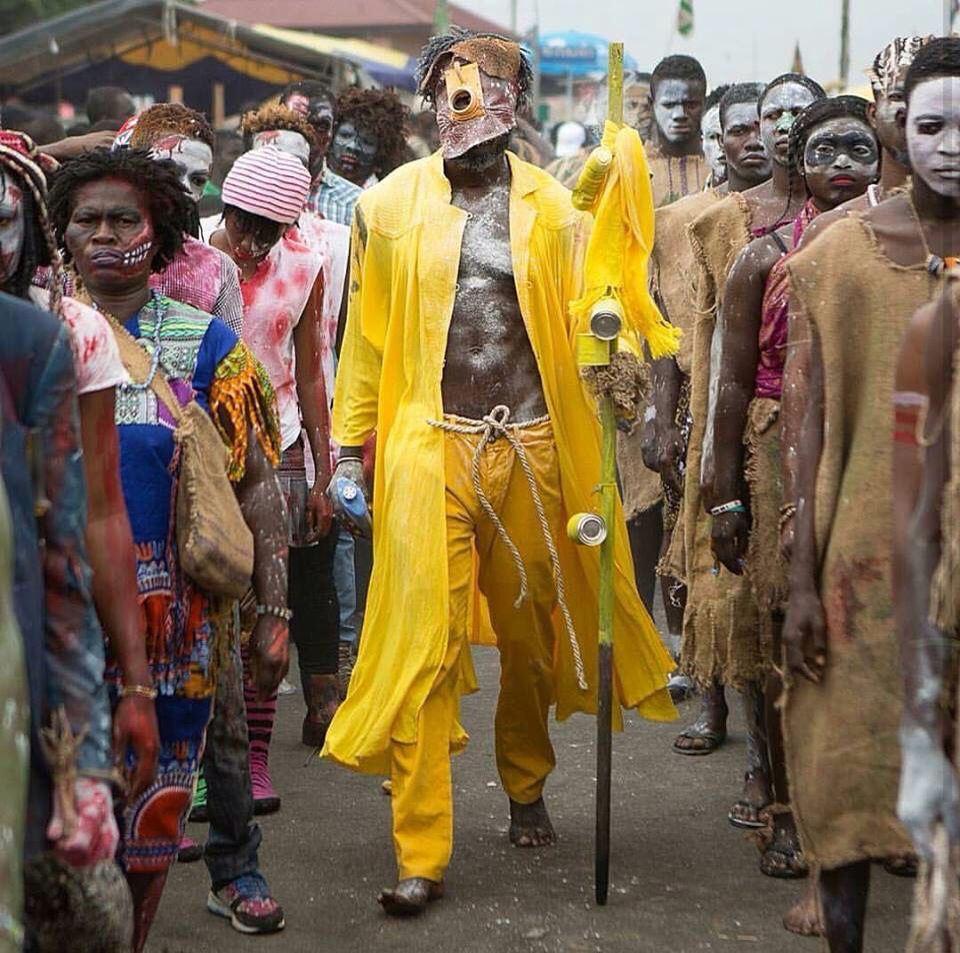 Serge Atukwei Okai|| Chalewote Arts Festval